I have started exploring the use of texture in collage .
These explorations reminded me of my early childhood in south west Queensland in a small town called Yuleba. They evoked memories of corrugated iron, weathered metal and wood. To bring this out a little more, I enhanced each image digitally, to place the images in context, to give a sense of horizon and depth.
At the same time, I made this collage, based on a composition by Elwyn Lynn:
"Yuleba" Torn stained papers and box cardboard, graphite and glue
This is Elwyn Lynn's work: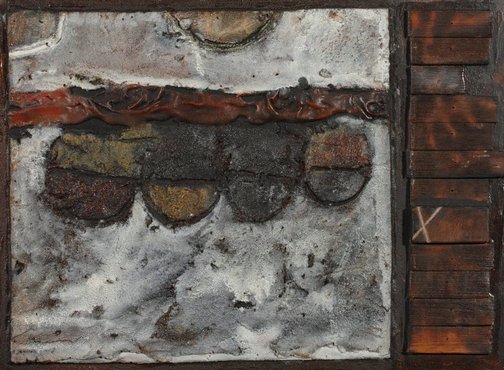 which is at the
Art Gallery of New South Wales
Following on from this, I am developing a series of such collages on painted surfaces to evoke the sense of objects weathered in the landscape.